Fun Island, relax with plenty of Fish!
Fun Island is a small Maldivian island developed as a resort by the VILLA Hotels Group. It is a cozy little place, no fancy luxus here, but it makes up for it with plenty of attractions.
Called "Bodufinolhu" in Maldivian, it is located in the South Male Atol, about 35 minutes away from Male International Airport by speedboat. It houses 101 bungalows, arranged mainly in 2-2's along the lenght of the island. Food is a plenty and the chef is one of the best kept secrets of this place. The cuisine is simply excellent and belays the fact that this island is rated 3 stars, as far as the kitchen is concerned, it might as well have be a 5 star when it comes to the culinary side of things.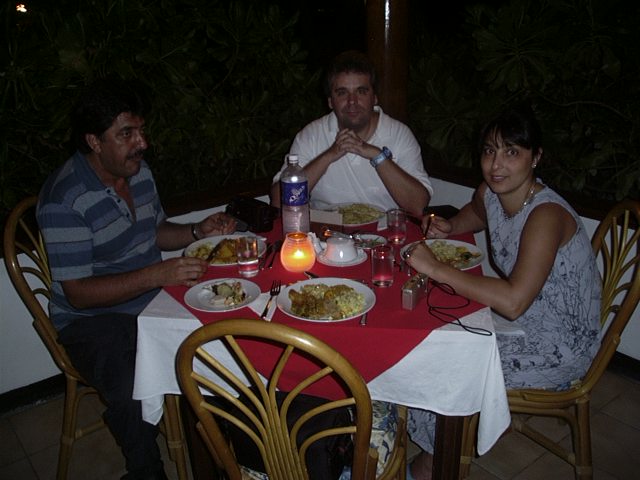 The bungalows are cozy and basic, each with a double or 2 separate beds, fridge/minibar, bathroom with shower and a small terrace in front. As you hardly have flown 10 hours to stay mainly in your room, this is more than adequate.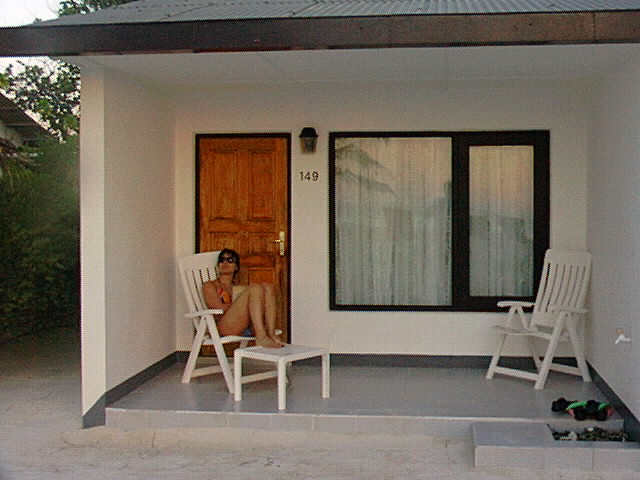 The main attraction of Fun Island however is it's house reef, to which you can walk to and from over a pier. At the end of it, stairs give access to an underwater world second to none I have ever seen in the Maldives. Immediately when stepping into the water, putting on your snorkling gear, you will find yourself in the middle of swarms of doctor fish, clown fish, trumpet fish, morays and many other colourfull inhabitants of the Indian Ocean. Have a bit of patience and you will also come across the more impressive inhabitants of the reef. Sea Turtles, Reef Sharks (not dangerous at all so the locals will tell you),Sting Rays and many more.
Each evening holds a special display at the pier, which draws the crowds away from the entertainment provided by various artists. They hardly stand a chance against 3 giant Manta Rays, who put in regular appearances in smooth water conditions. The beauty of these animals is breathtaking, as they circle around the pier head to suck up the plancton attracted by the powerfull lights on the top of the pier. I have not heard of any other island that has Mantas as it's main entertainment.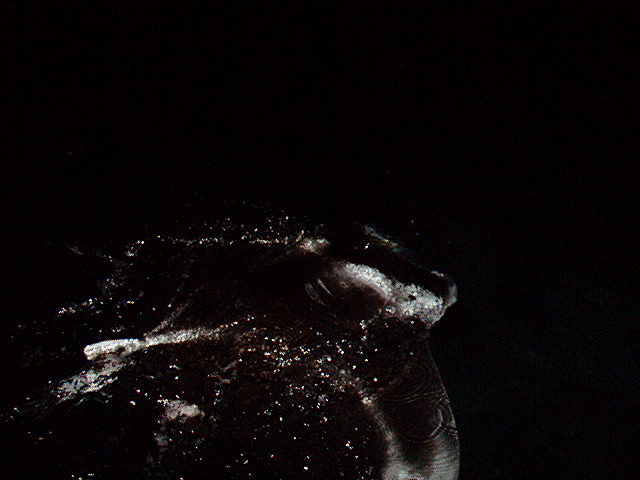 The beach of Fun Island is one of the widest and best I have seen. In a land reclaim project, a huge beach along the whole island was created and gradually planted with local palms and plants. Following it, you can walk around the island in about 30 minutes, a nice walk after dinner and the quite huge meals. There is also an uninhabited island just north of Fun Island, on low tide one can walk over there, but on any other occasion it is prohibited to swim there as there are strong currents.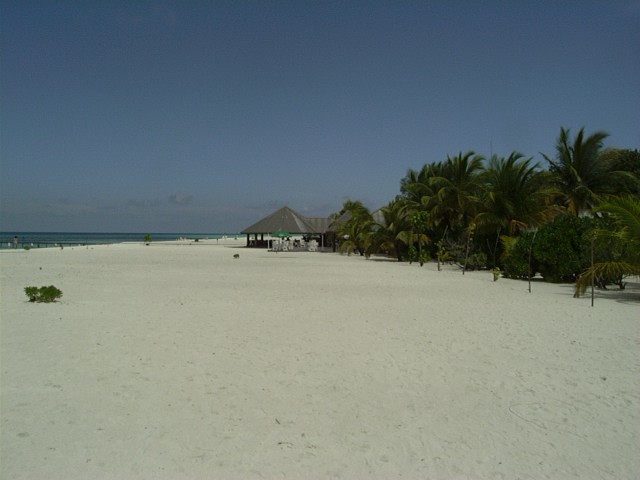 If you want to see some other islands, Fun Island offer trips to neighboring native islands and another hotel island nearby. There you can buy all sorts of souveniers and other merchandise. One of these trips also include a stop with lunch on an uninhabited islands, where you can swim and have fun on the beach or snorkle around the reef.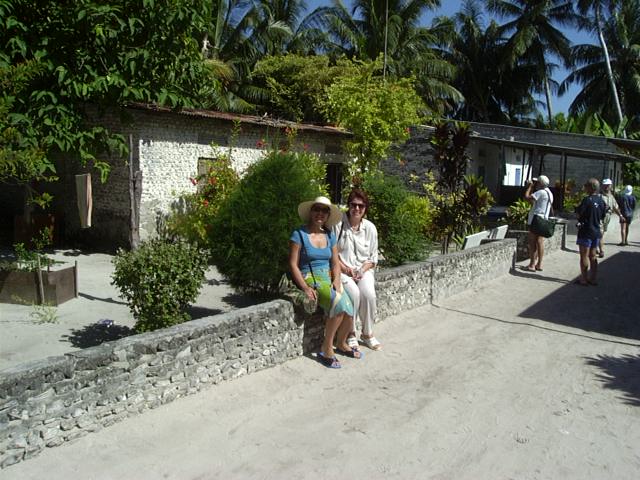 Want to experience Fun Island for yourself? It is available via many good travel agents or directly via the reservation manager of the island, Mr Ibrahim Solih. You will find, that the value for the money offered in Fun Island is really something special. Please tell him that you got this information from our website and he will give you his best special rates. Fun Island offers anything from Bed and Breakfast to All Inclusive deals, just ask for the best prices around.
If you would like more information on Villa Resort Islands, visit their webiste here: